Twenty-four students from across the District attended the SWSC Journalism Conference at Stagg High School last Friday. During five sessions, students learned about a variety of different types of journalism from print to television. Speakers included Jeff Vorva (local freelance writer), Colleen McCormick (CBS news) , Lauren Traut (The Patch), and Joe Ward (Block Club Chicago). Awards were given to the best articles this year. Piper Eggener (West) placed first in the Features category, Charlotte Rohn (Central) placed third in the Editorial category, Chase Cygan (Central) placed second in the News category , Will Hayden (East) placed 3rd for Sports and Victoria Robinson (East) placed 2nd for Editorial/Opinion. Congratulations to all!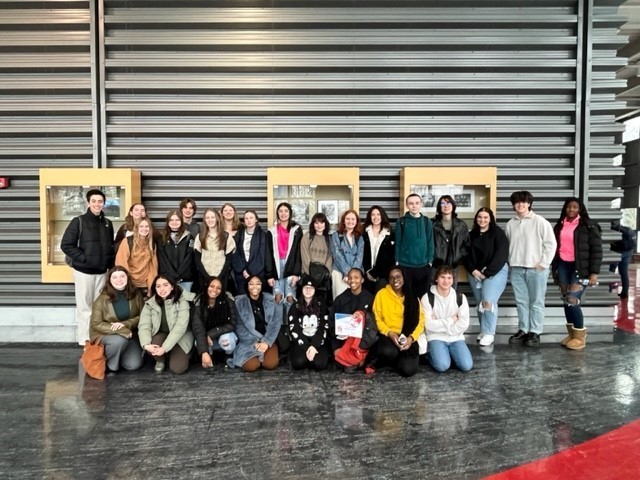 Congratulations to these two LWC students who placed at the Future Business Leaders of America Central Northern Area Conference on Saturday, January 28th at Illinois Math and Science Academy. There were over 150 students from 7 schools participating in this competition. Anthony Kowalski received 1st place in Advertising and Justin Stengel placed 2nd in Political Science.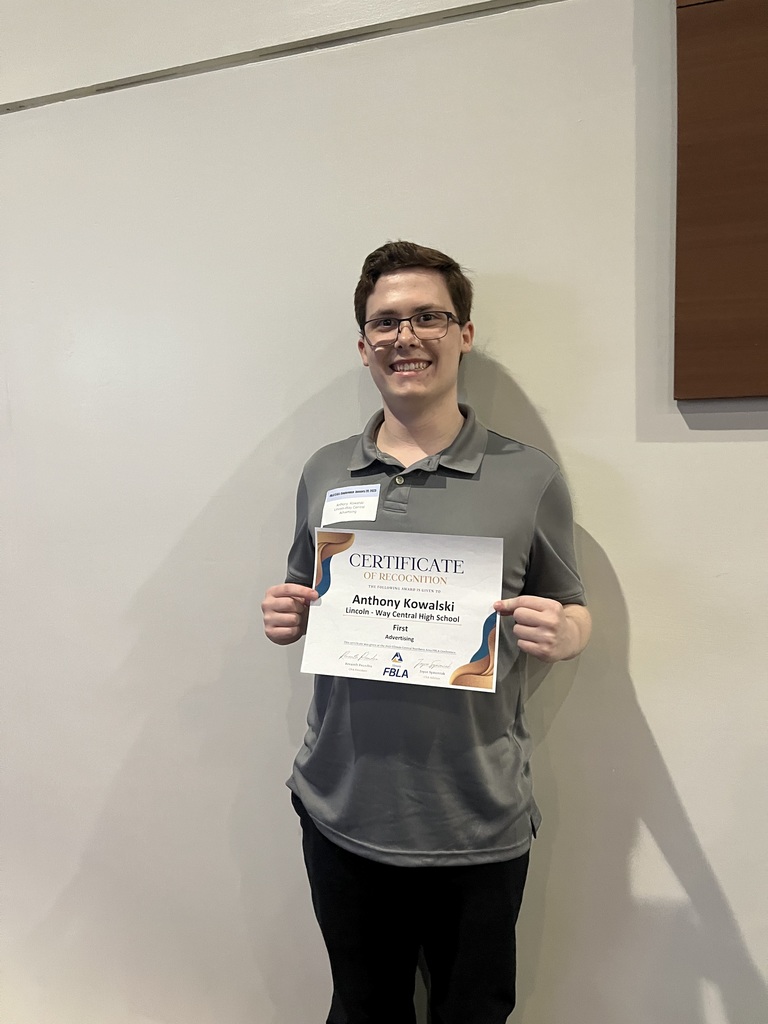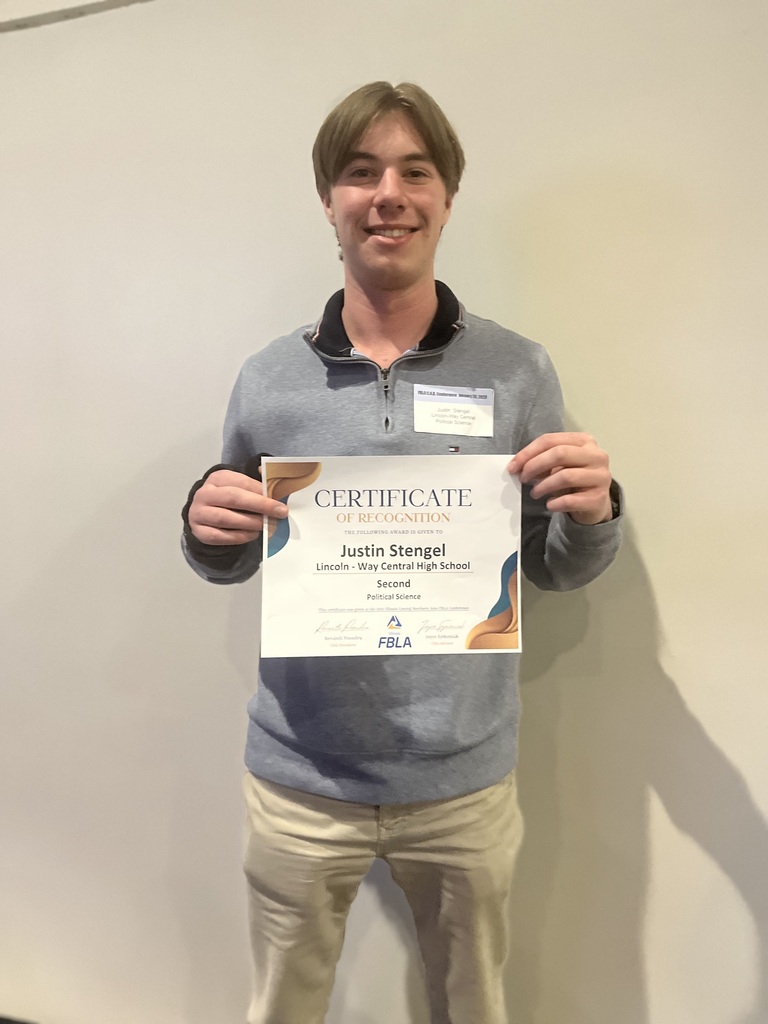 East Scholastic Bowl team's Annual Teacher Scrimmage had an incredible turnout by students and teachers. There were two full games - one Varsity and one Frosh-Soph. It was an exciting match amongst both squads! In the Frosh-Soph game, the team jumped out fast, building a 170-point lead. The teachers came back with a strong second half led by Mrs. Arme's 50 tossup points to close the gap, but the Frosh-Soph players were able to put up just enough points to hold on to win 310-250. Ms. Graham, Mr. Watters, Mr. Olson, and Mrs. Venezio also put up points for the teachers. In the Varsity game, it was the teachers who sprinted out of the gate, led by Mr. Eiden and Mr. Leonard, taking a commanding 170-60 lead. This time it was the players who clawed back, rattling off 6 straight tossups, and winning 11 of 13. Varsity won by a score of 410-300, with Mr. Trayser, Mrs. Gonzalez-Jensen, and Ms. Reusz also contributing points on tossups and bonuses for the teachers.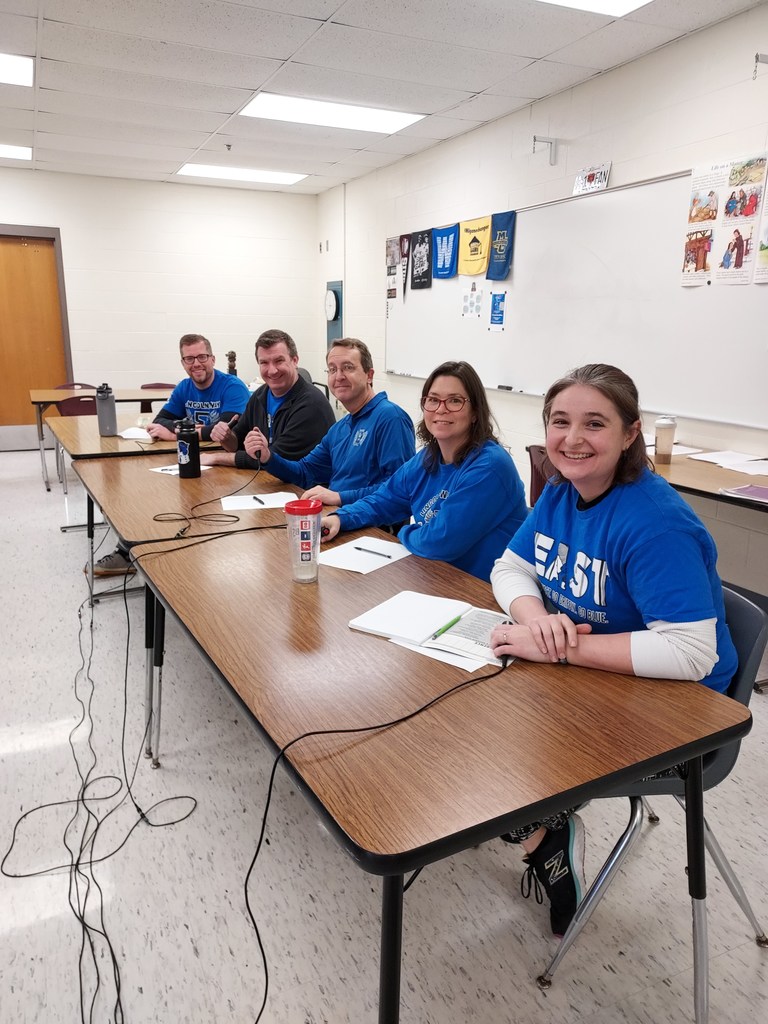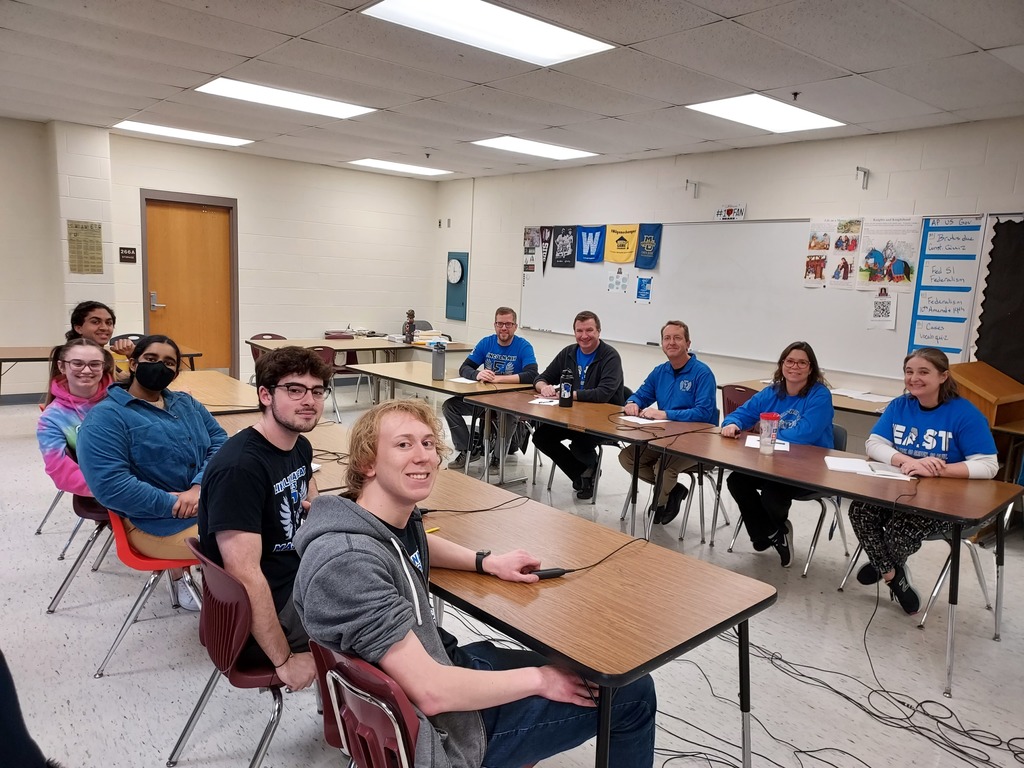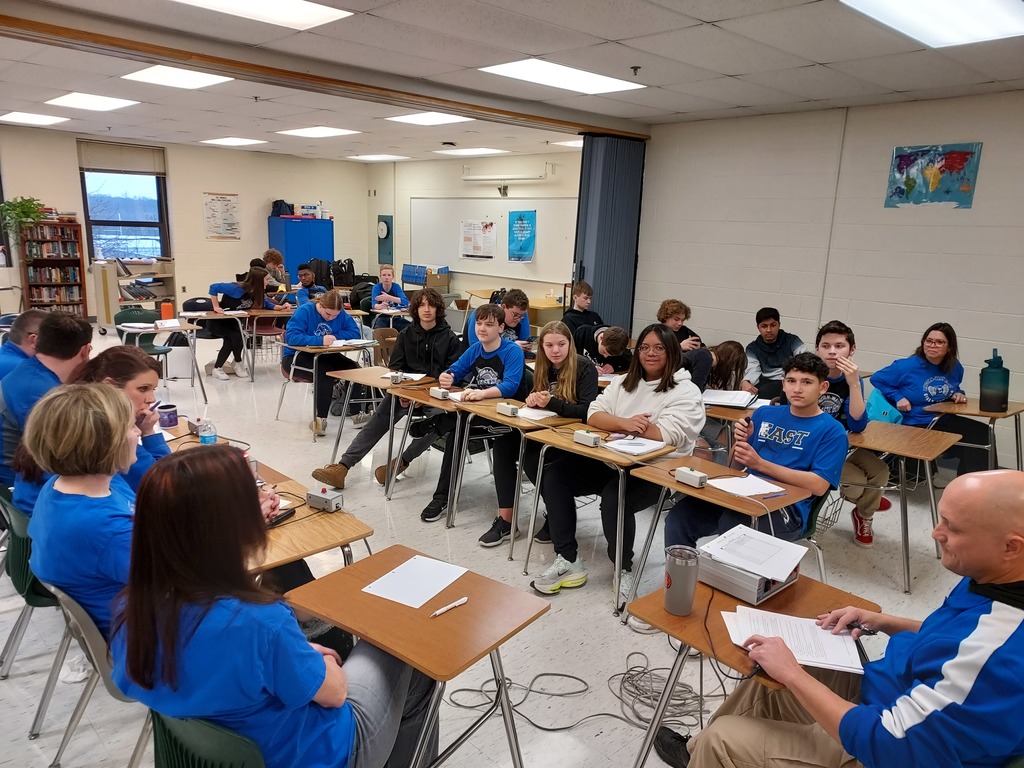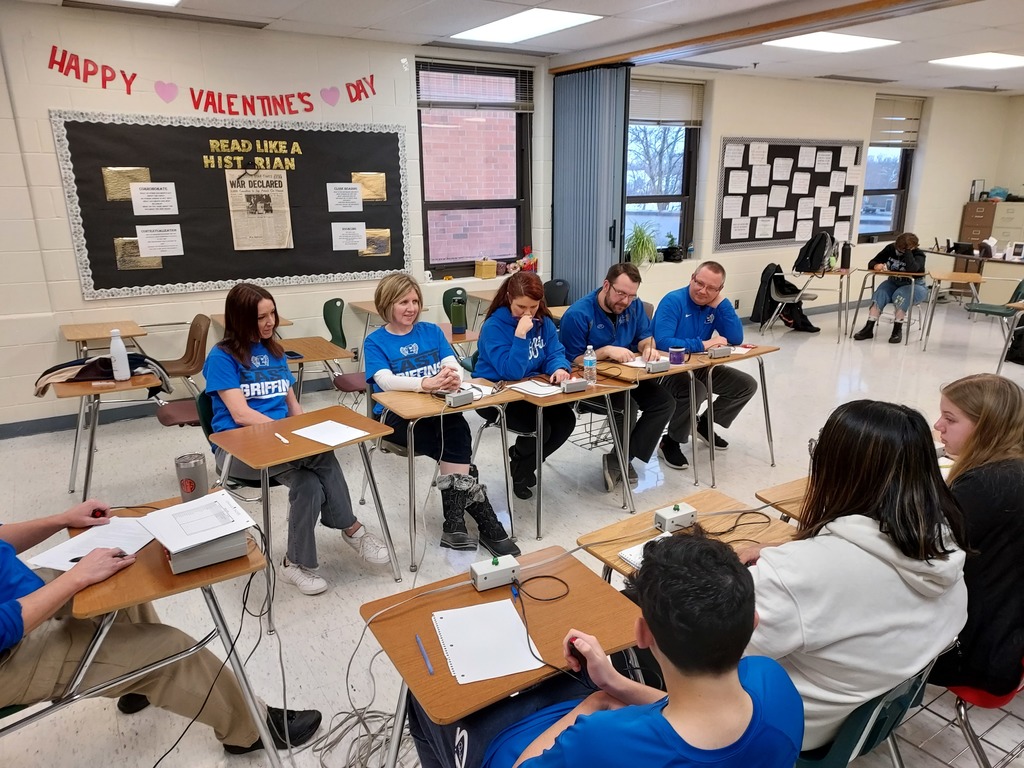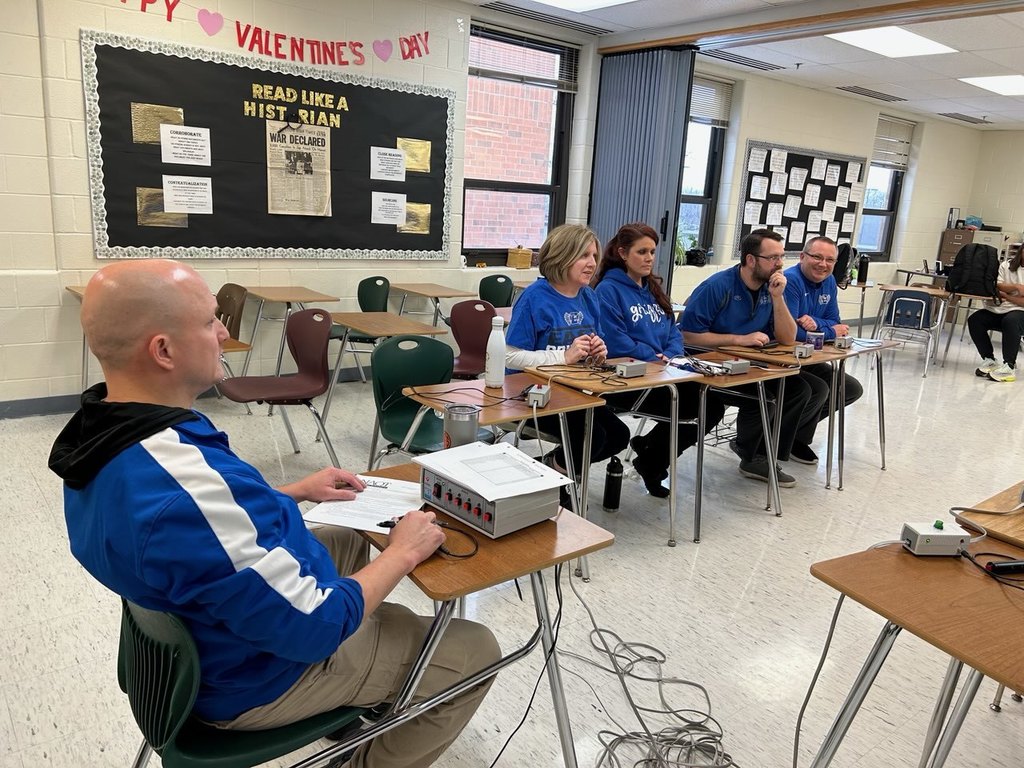 Lincoln-Way art students competed in the 2023 Scholastic Art Competition and were recognized with several awards for their work. The Scholastic Art Show is the most recognized and prestigious high school art exhibition in the nation. In our region, 46 area schools submitted 2,347 works of art with only a small percentage of pieces awarded and accepted into the show. Eight Lincoln-Way students won a total of 14 awards, consisting of 2 Gold, 4 Silver, and 8 Honorable Mention awards. The award winning students are: Faith Hogan - central Haley Ramos - central Paulina Gutierrez - east Lauren Staszak - east Taryn Burton - west Marie DeSilva - west Caeley Doran - west Madeline Dul - west Congratulations to all of our student artists!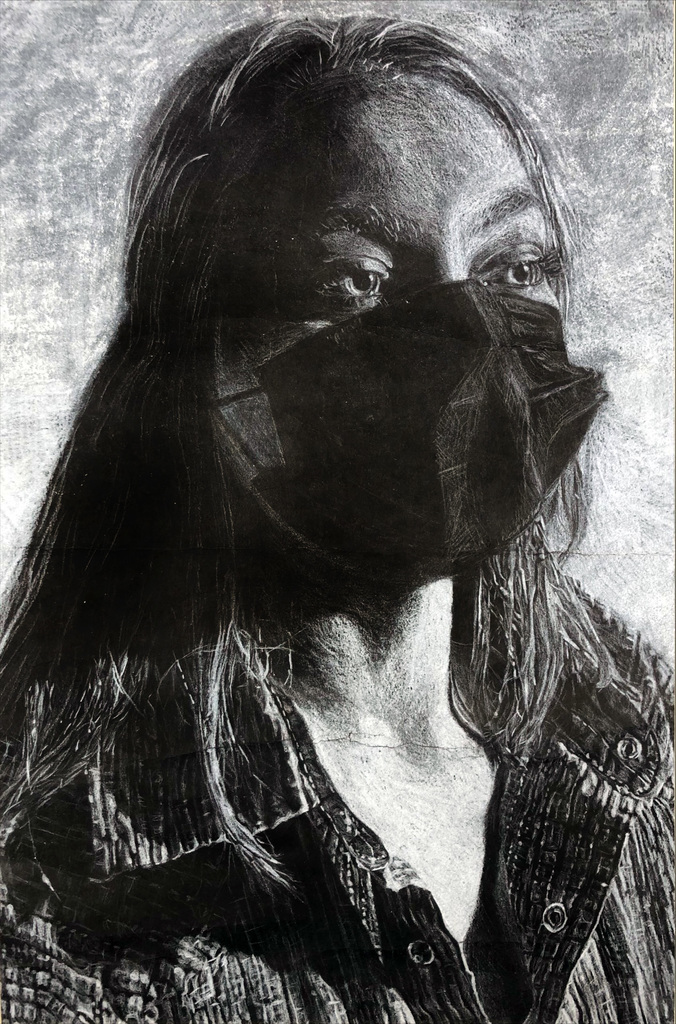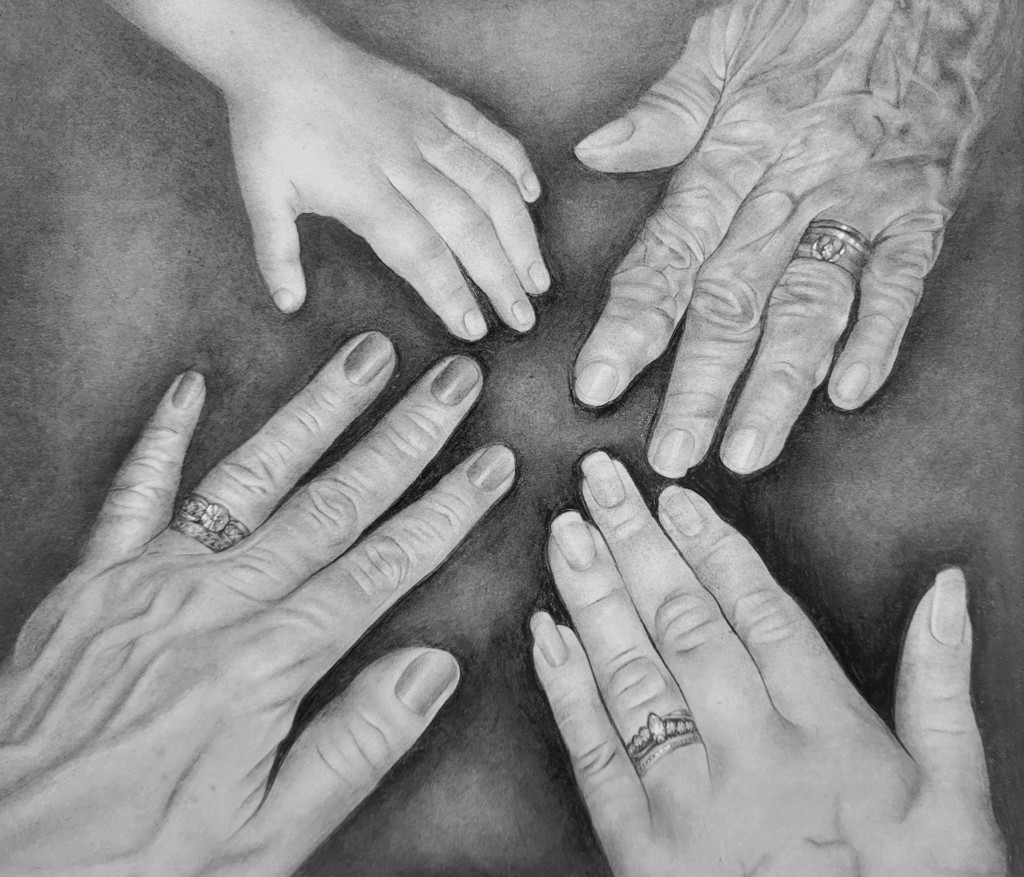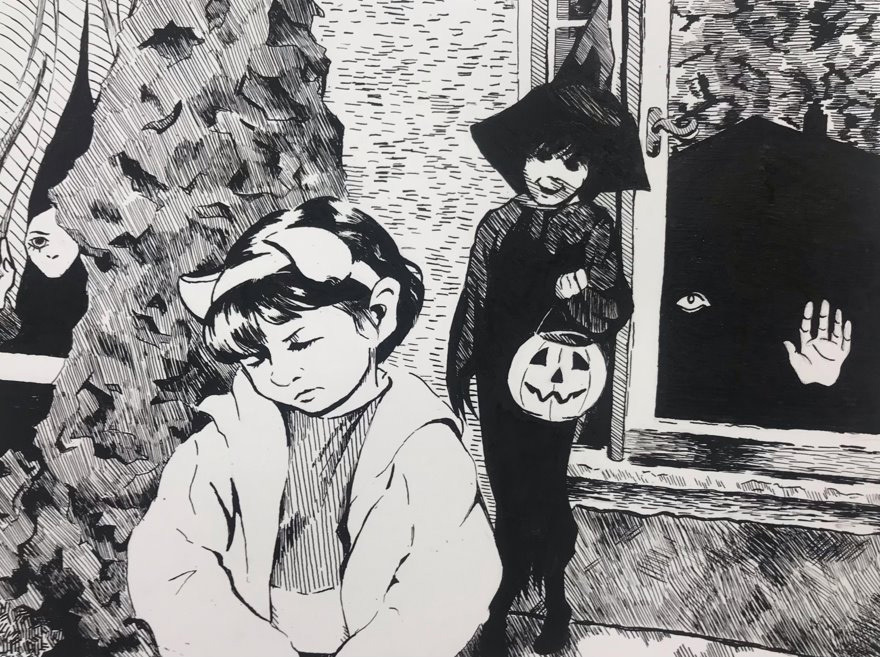 St. Mary School held a science fair and invited Lincoln-Way students to serve as judges at the event! Thanks for having us!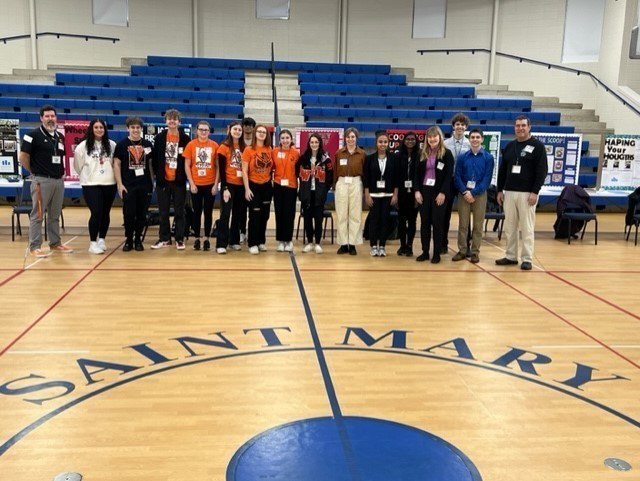 Congratulations to the LWE JV and varsity competitive dance teams for becoming SWSC Conference Champions for the first time in Lincoln-Way East history!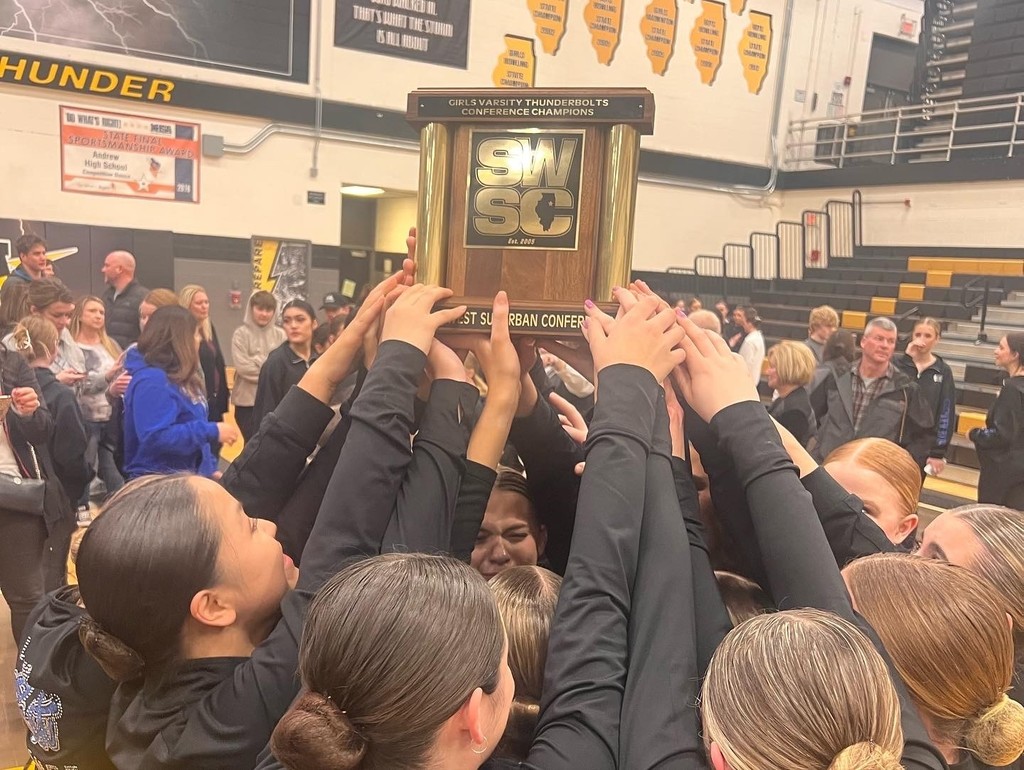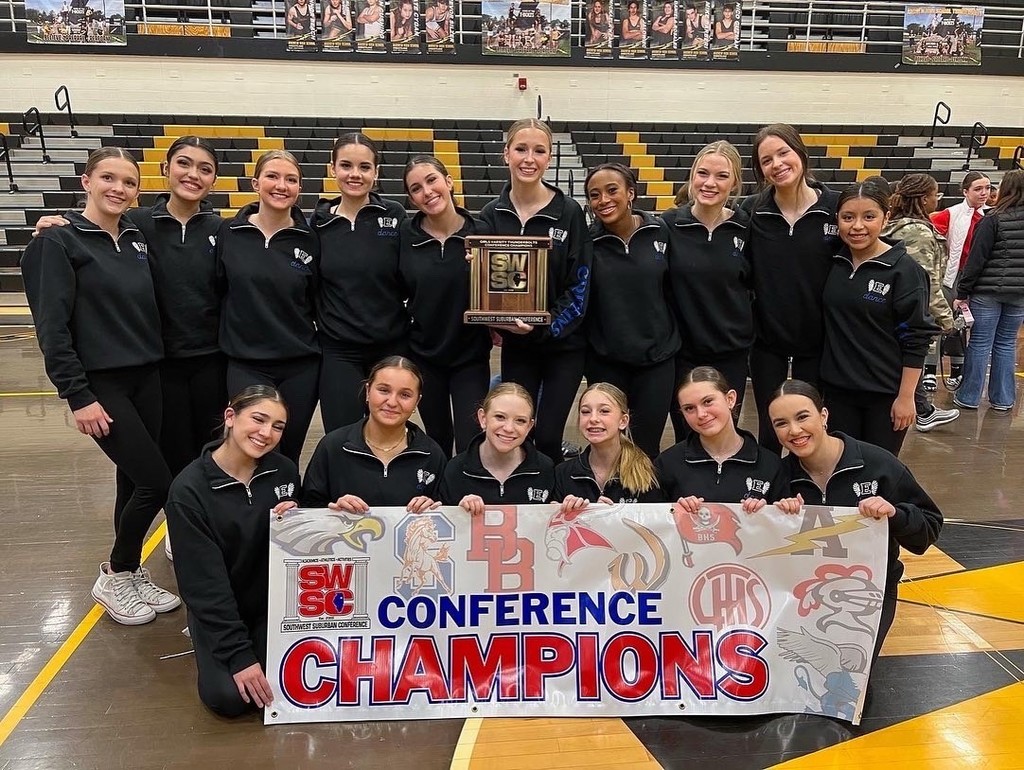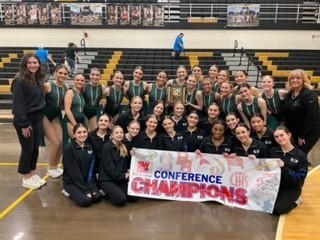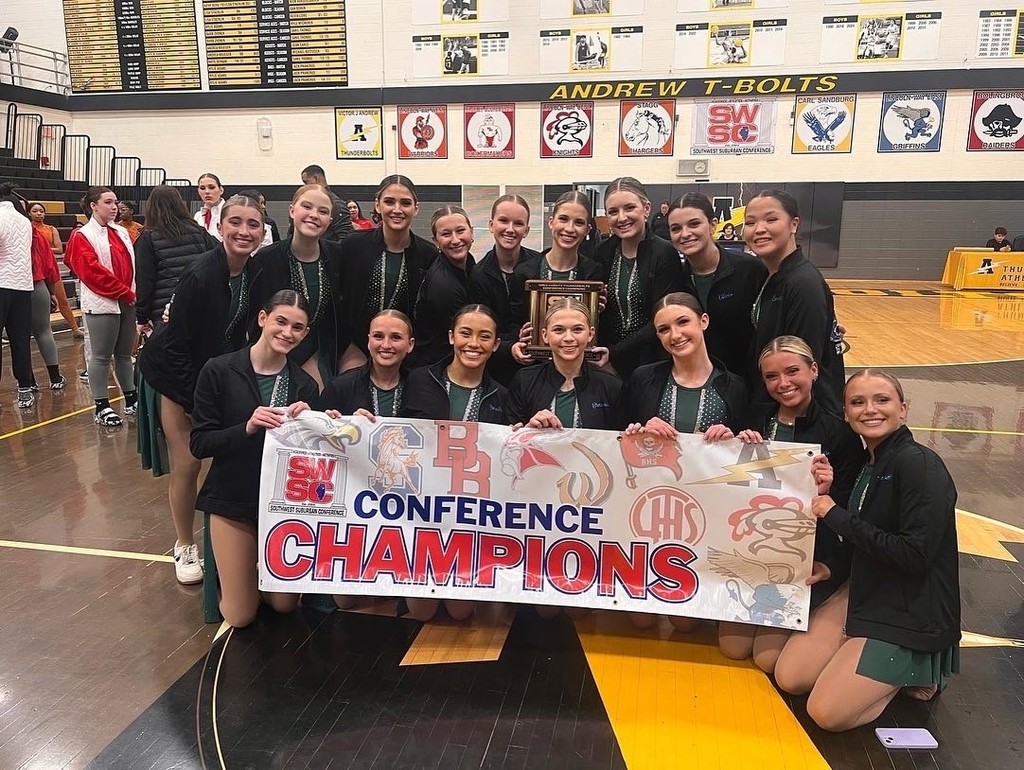 Congratulations to LWC student Rachel Svancarek for receiving the J-100 AFJROTC Character-in-Leadership Scholarship! The scholarship provides 100 cadets a four-year scholarship with benefits including four years 100% paid tuition, in addition to university-owned/on-campus housing fees ($10,000 max per year), a book stipend, and the standard AFROTC cadet stipend. The scholarship can be used at any AFROTC host or crosstown university. Visit the website for more on this story:
https://www.lw210.org/o/central/article/960123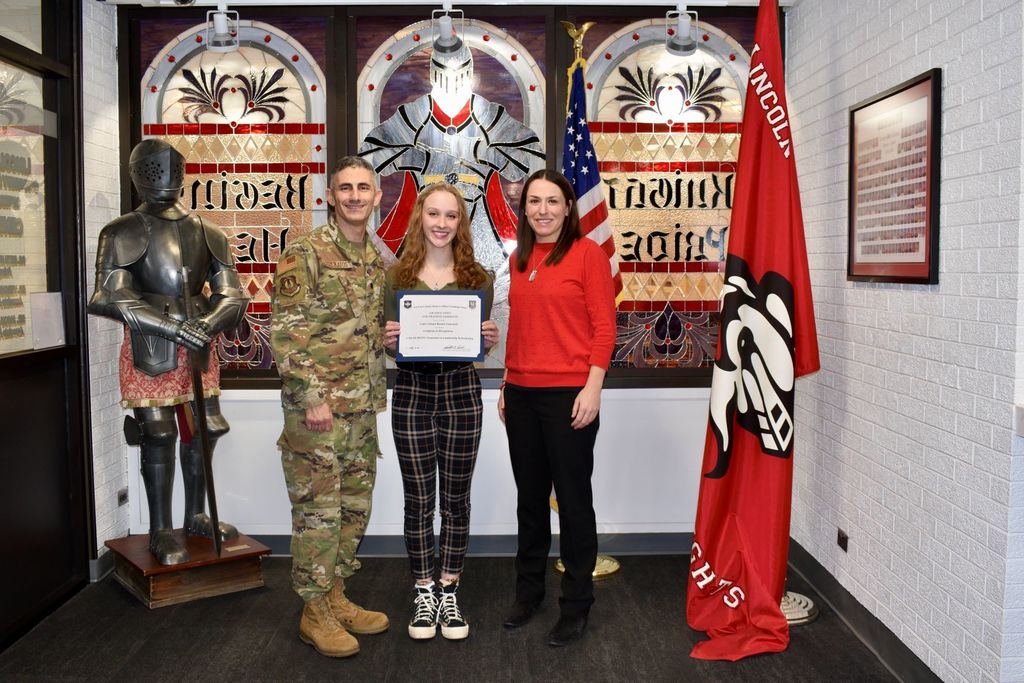 LWE's production of The Theory of Relativity was selected for performance at the Illinois High School Theatre Festival. On January 13th , students from Lincoln-Way East will present the 75-minute musical from Drama Desk Award nominees Neil Bartram and Brian Hill (The Story of My Life) to high school theatre students from across the state at the the annual Illinois High School Theatre Festival at The University of Illinois. For more information, visit
https://www.lw210.org/o/east/article/955841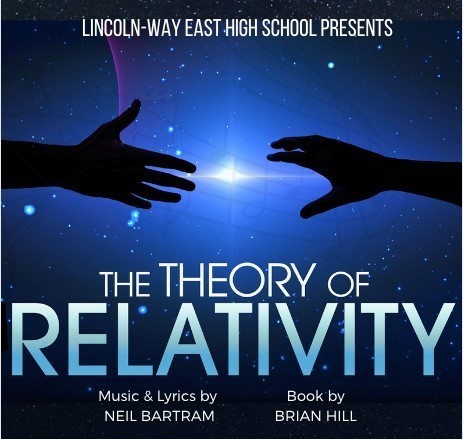 We will see you all back at school on Tuesday! Enjoy your weekend!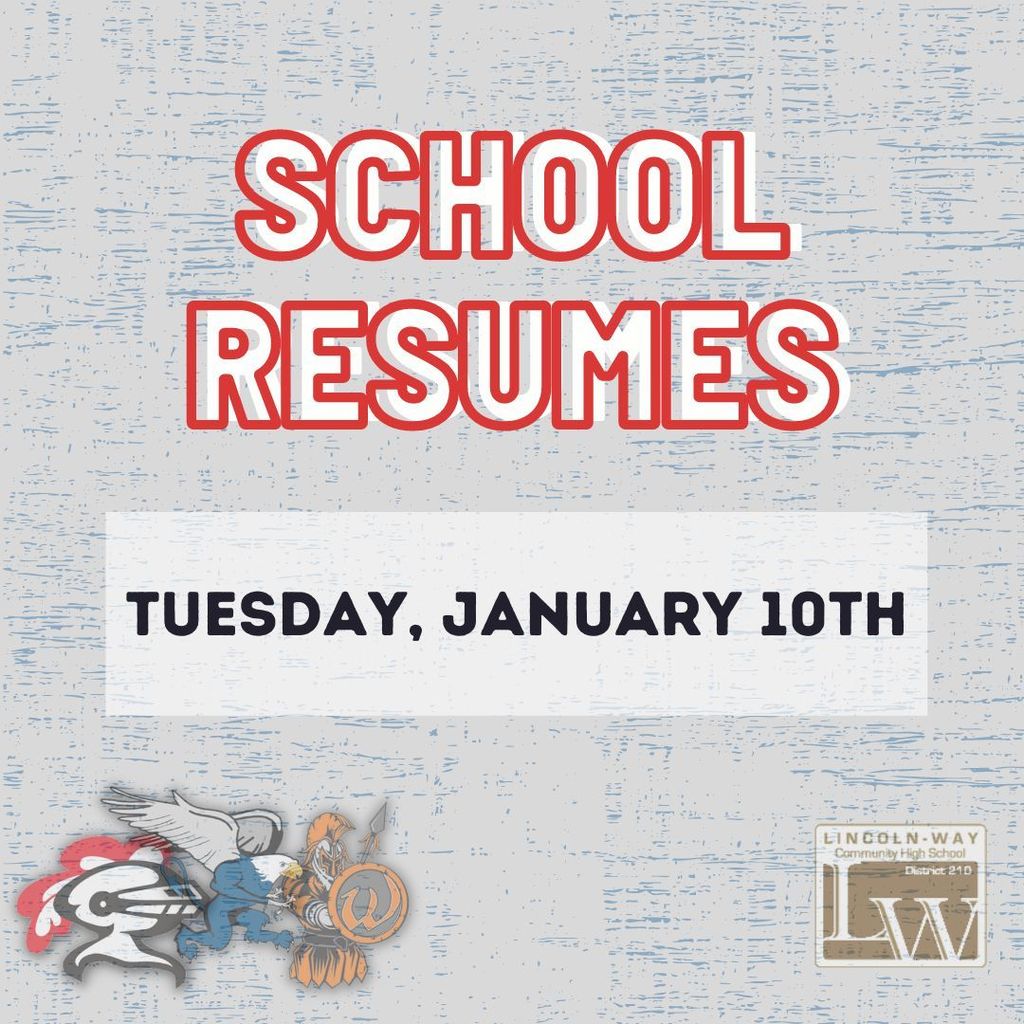 We know you're up to so many fun activities over break, but we want to remind you to take some time to relax, too!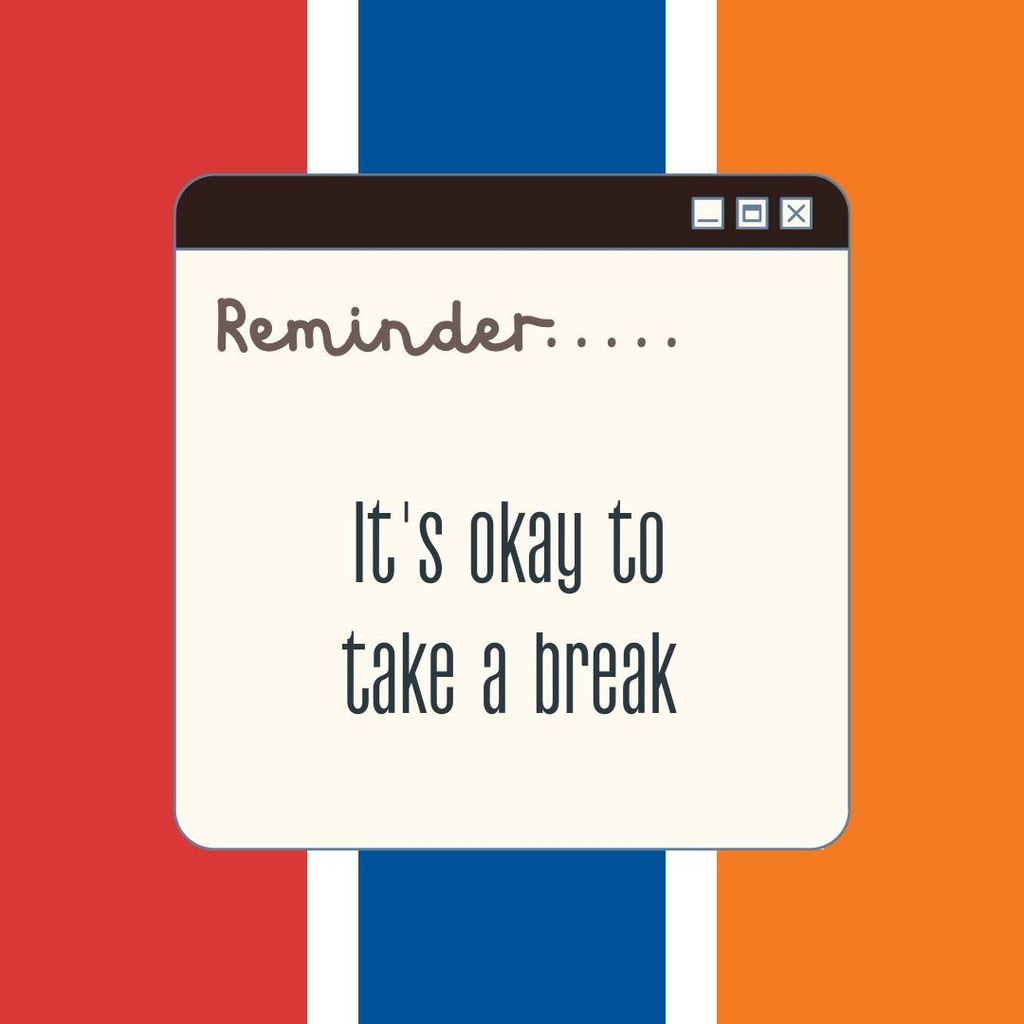 We hope all of our students and staff take some time to rest and recharge over winter break! We will see you back on January 10th!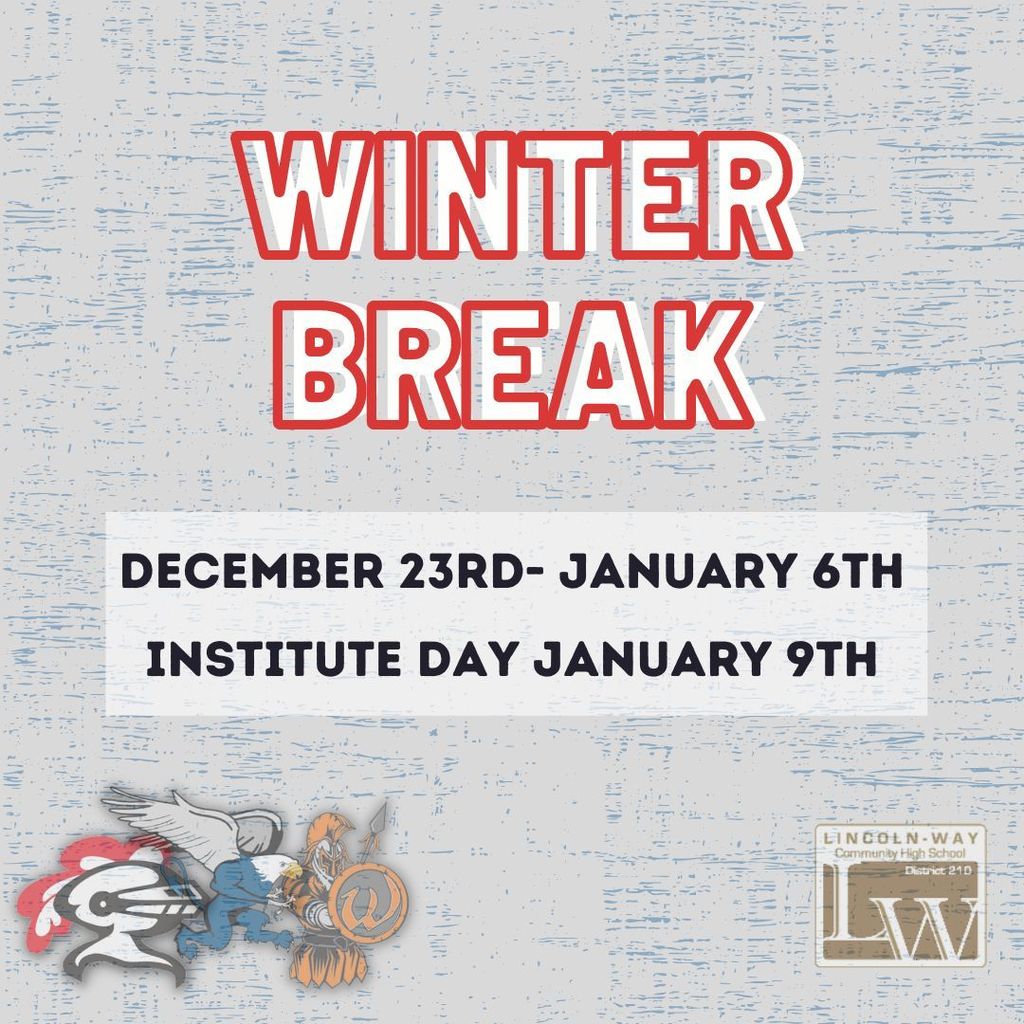 Lincoln-Way Central's Chapter of the Illinois Music Honor Society had an eventful fall semester hosting the 2022 Illinois Music Education Association District 1 Junior Festival November 5th, raising over $1000 with their annual cheesecake sale to help support needy families over the holidays, and attending DEAR EVAN HANSEN at Chicago's Nederlander Theater December 18th. IMHS capped off their busy semester with their annual 30-minute Gingerbread House team competition and holiday party.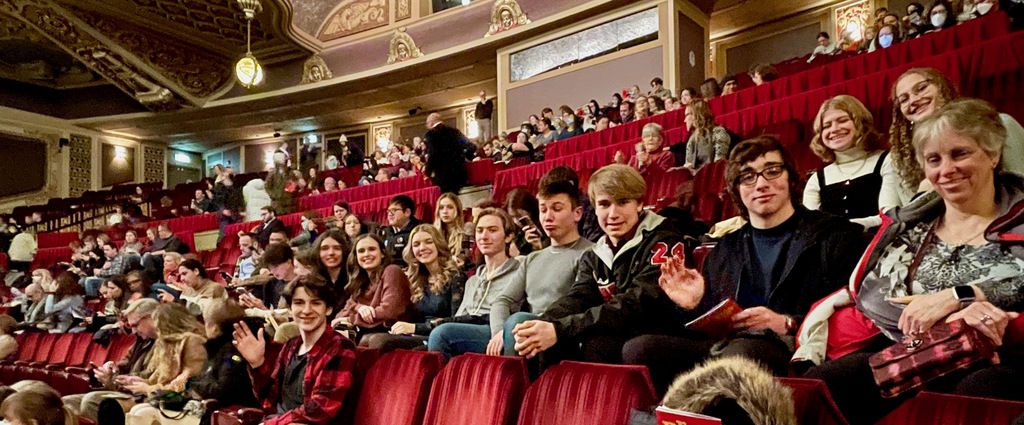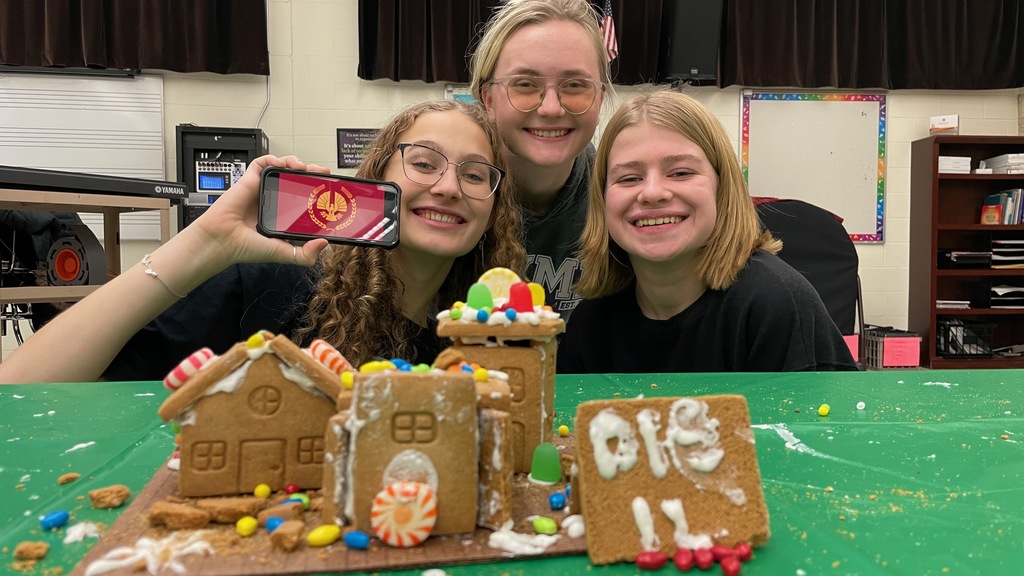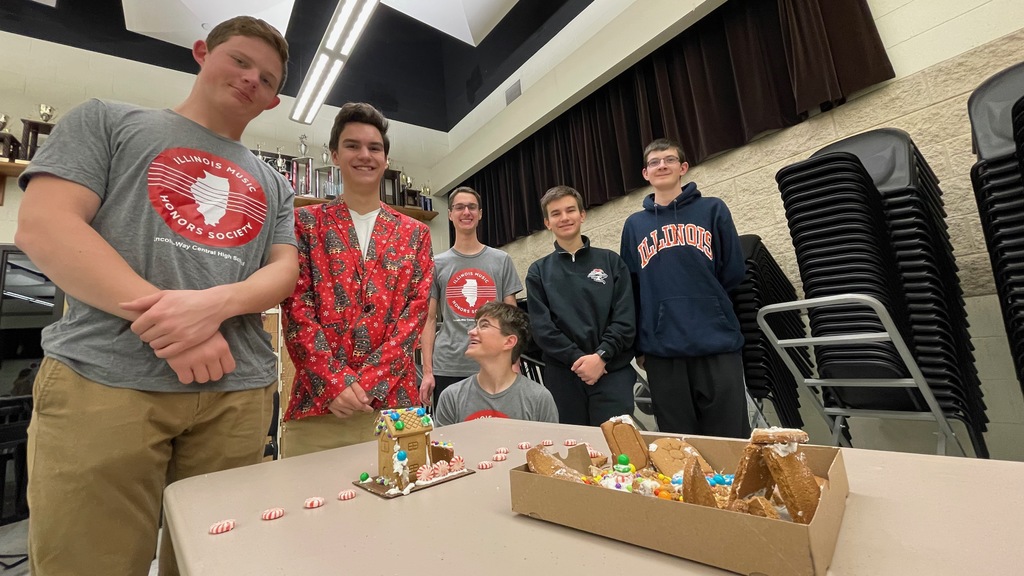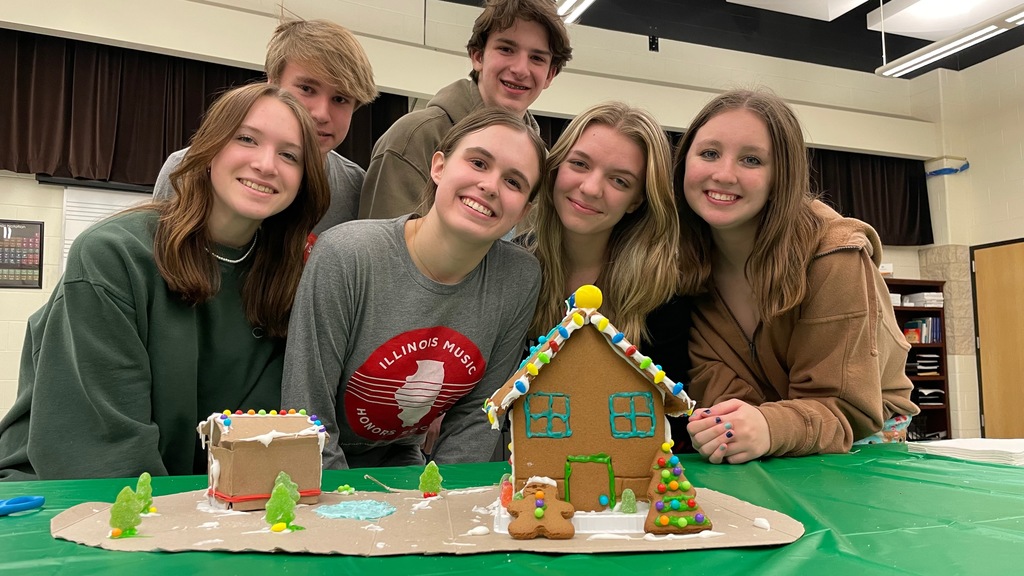 Ollie the comfort dog visited LWC students during their advisory periods for Wellness Wednesday this week!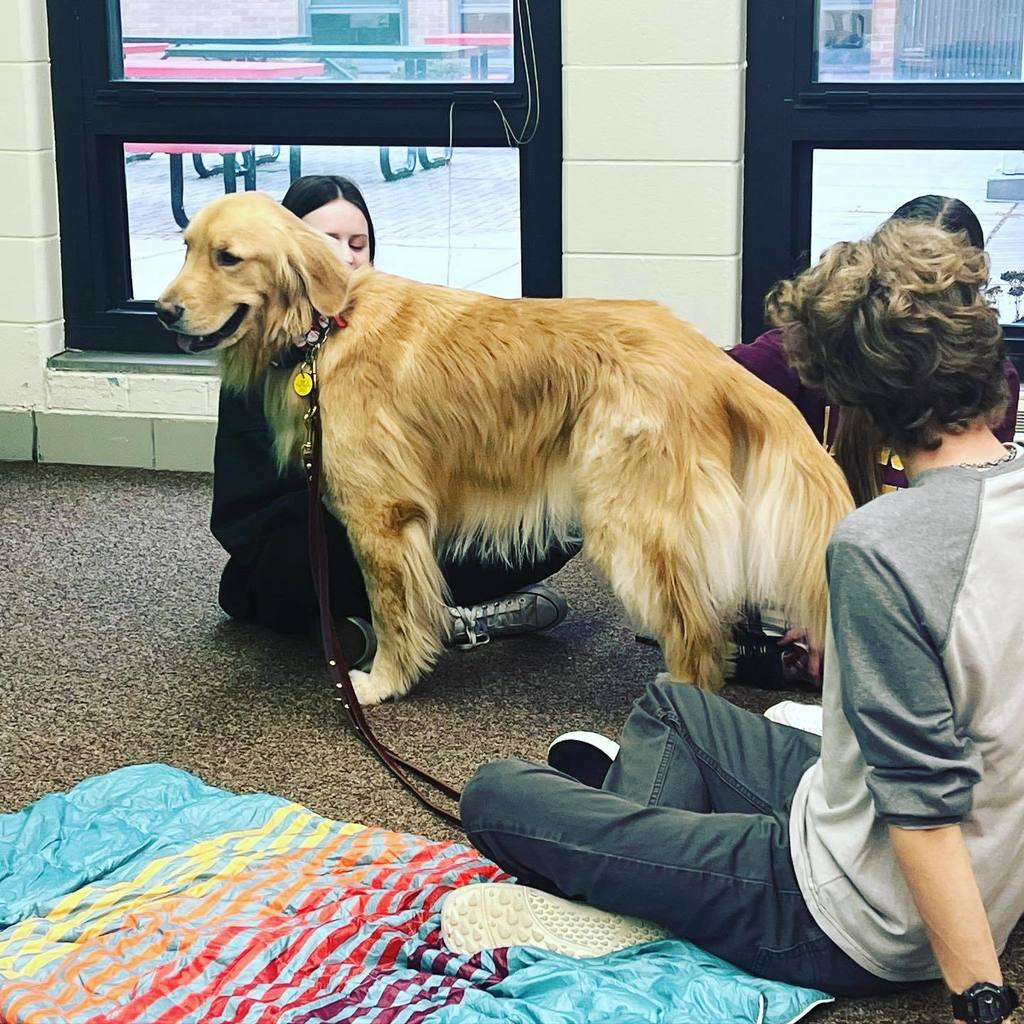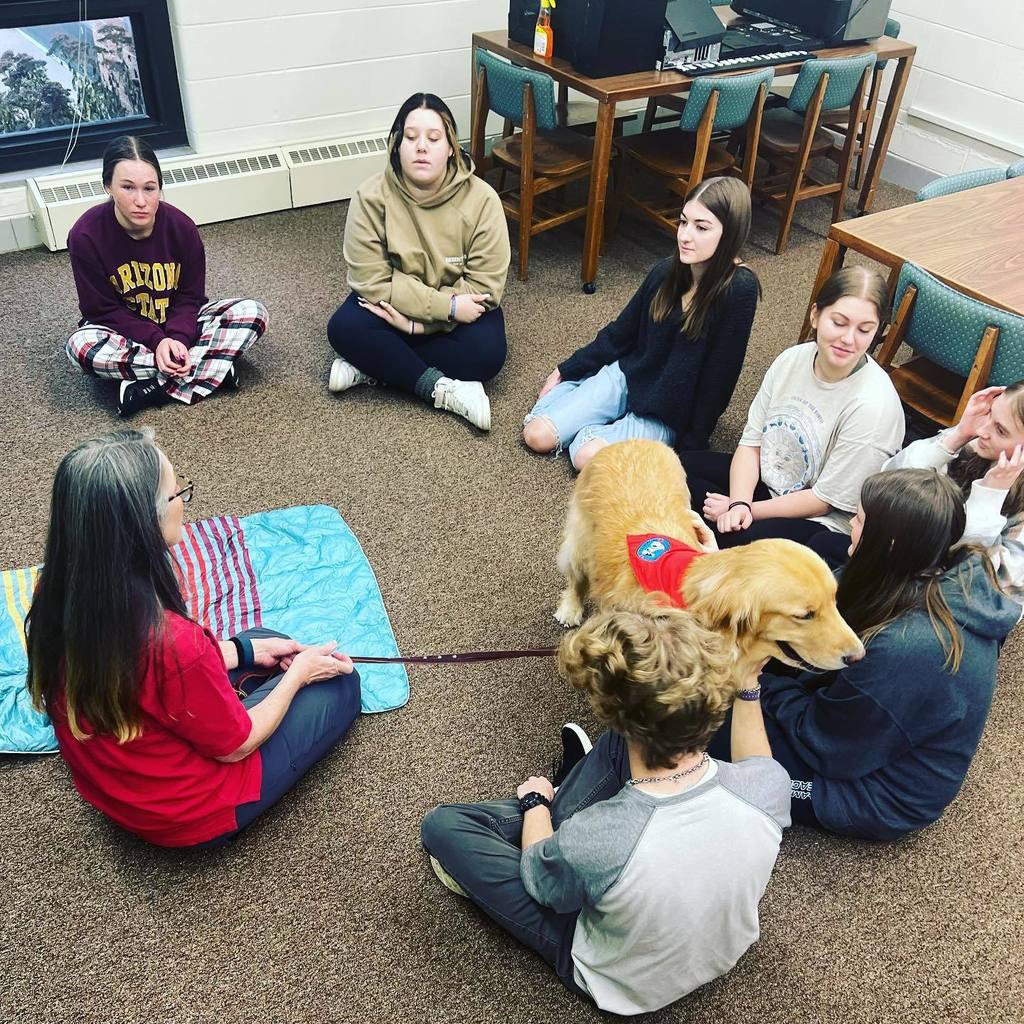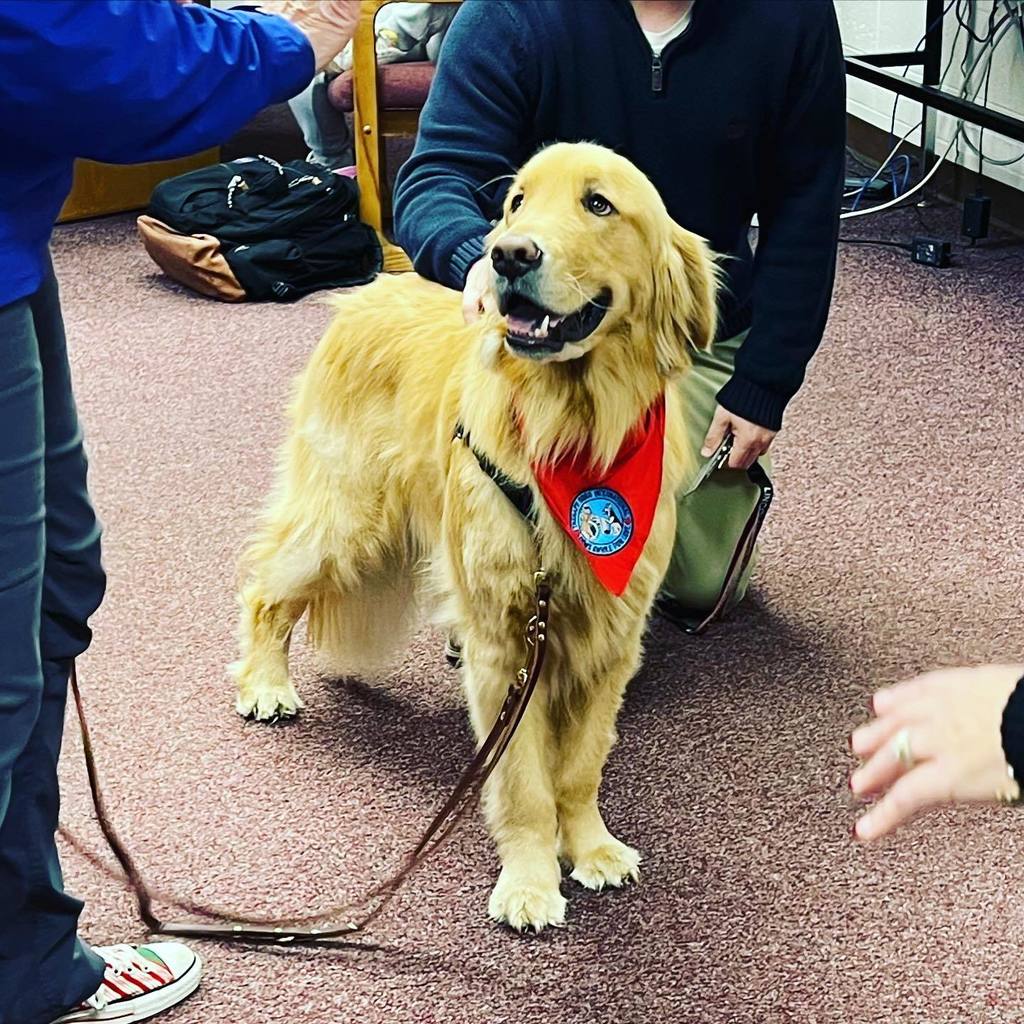 Congrats to LWE Microsoft Office Applications student Ishaan P. who earned his Microsoft Office Specialist certifications in PowerPoint, Excel and Word. He has proven his skills at an industry expert-level and earned a globally recognized credential and earned the special Microsoft Associate certificate for passing three exams. Way to go!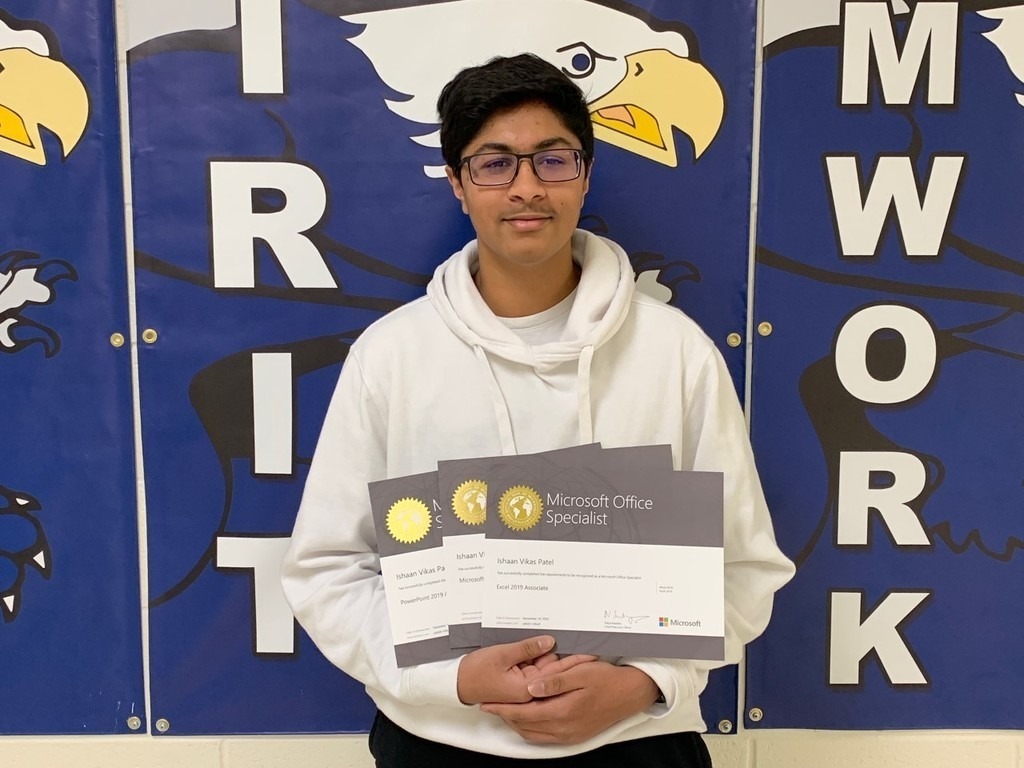 All three schools hosted their annual bridge contests this week. Students were tasked with constructing a bridge that would be put to the test as they added weight to a platform until the bridge broke! Great job to everyone who participated in this Lincoln-Way tradition!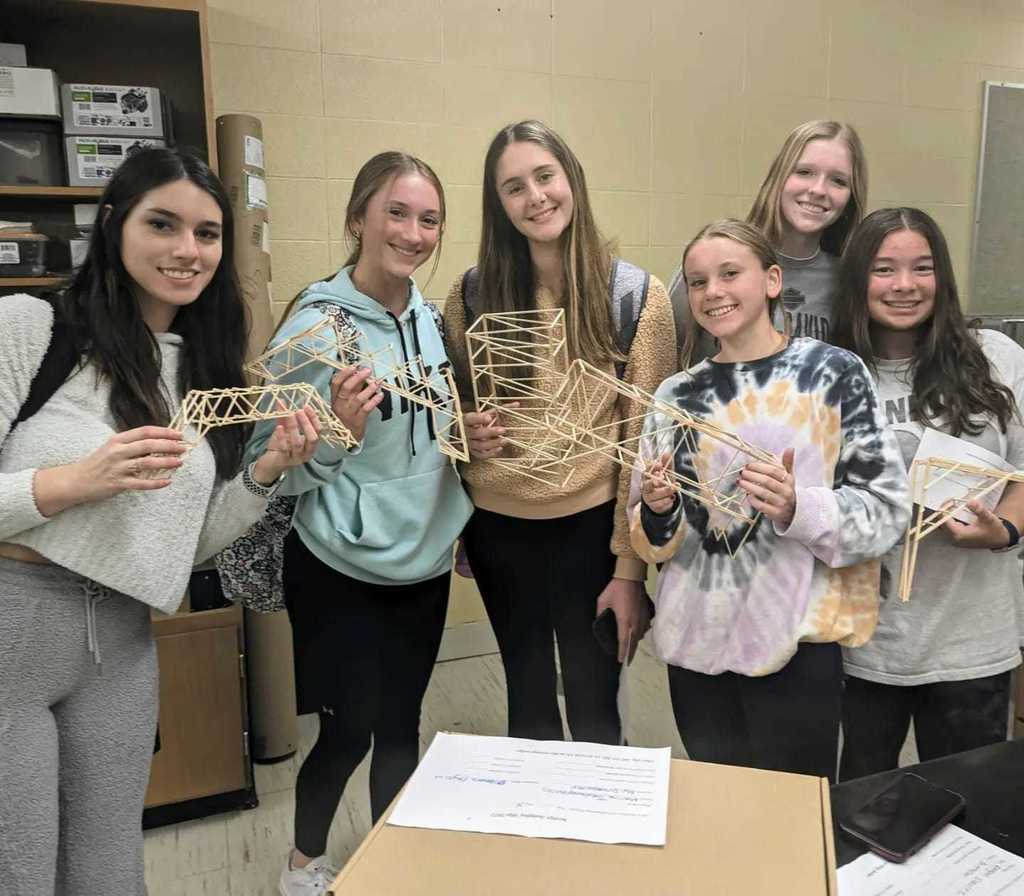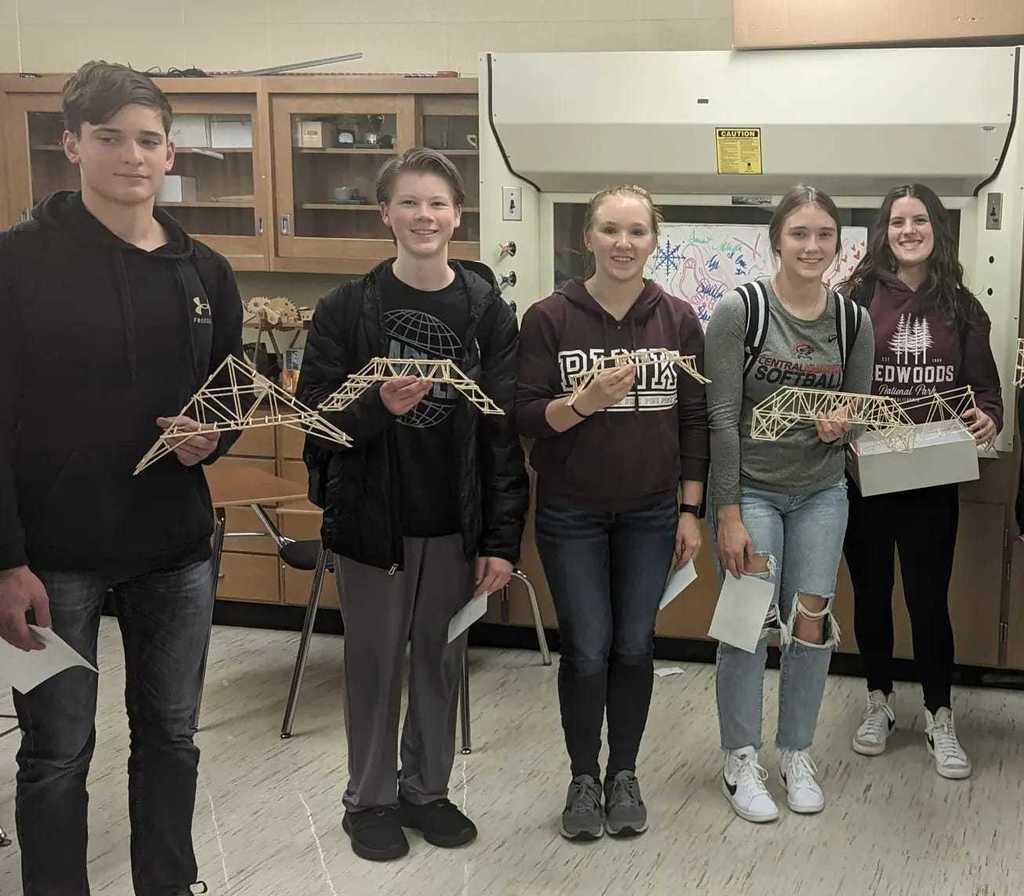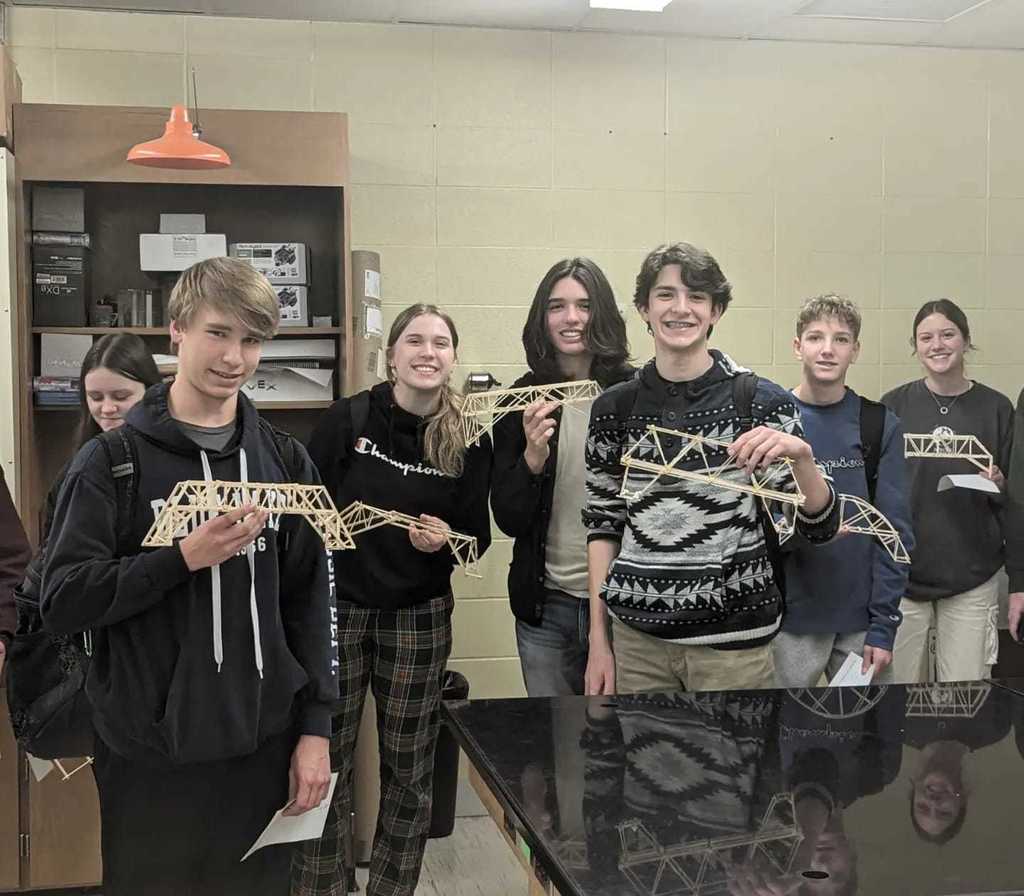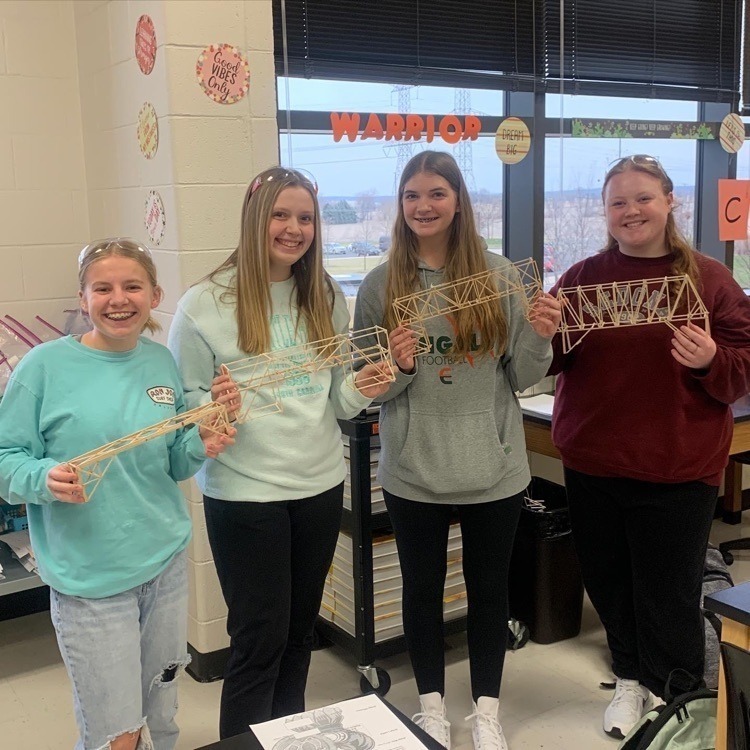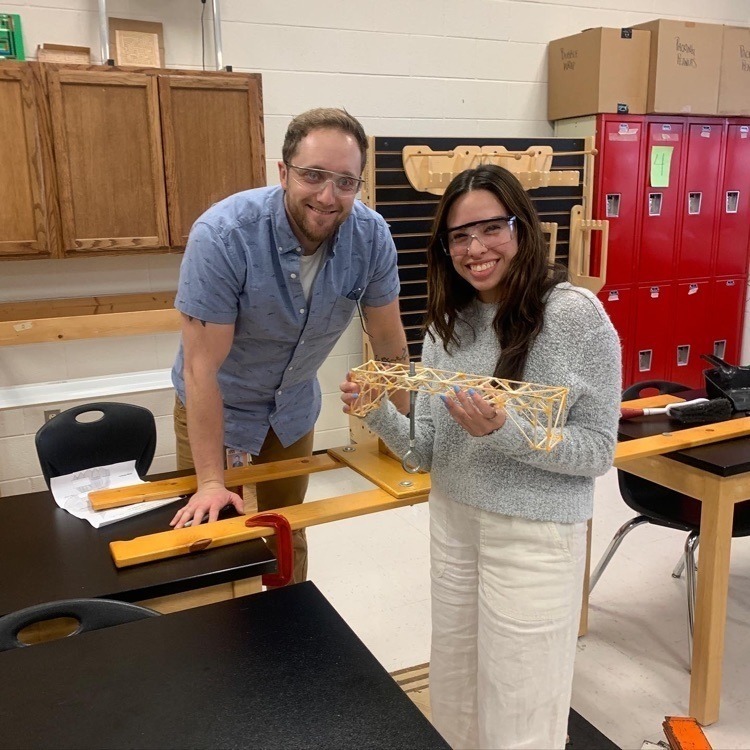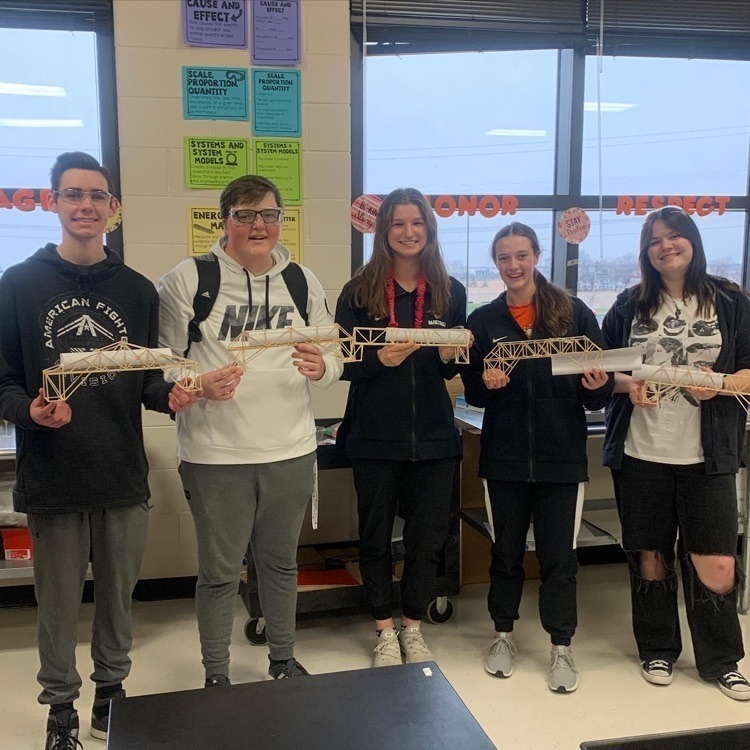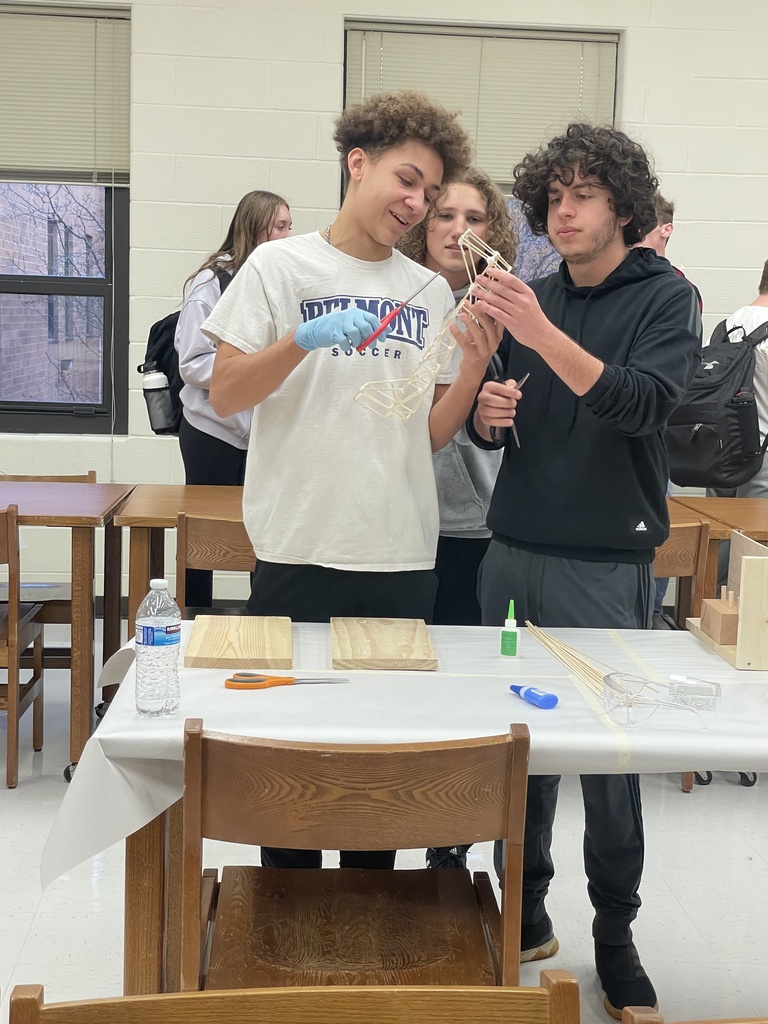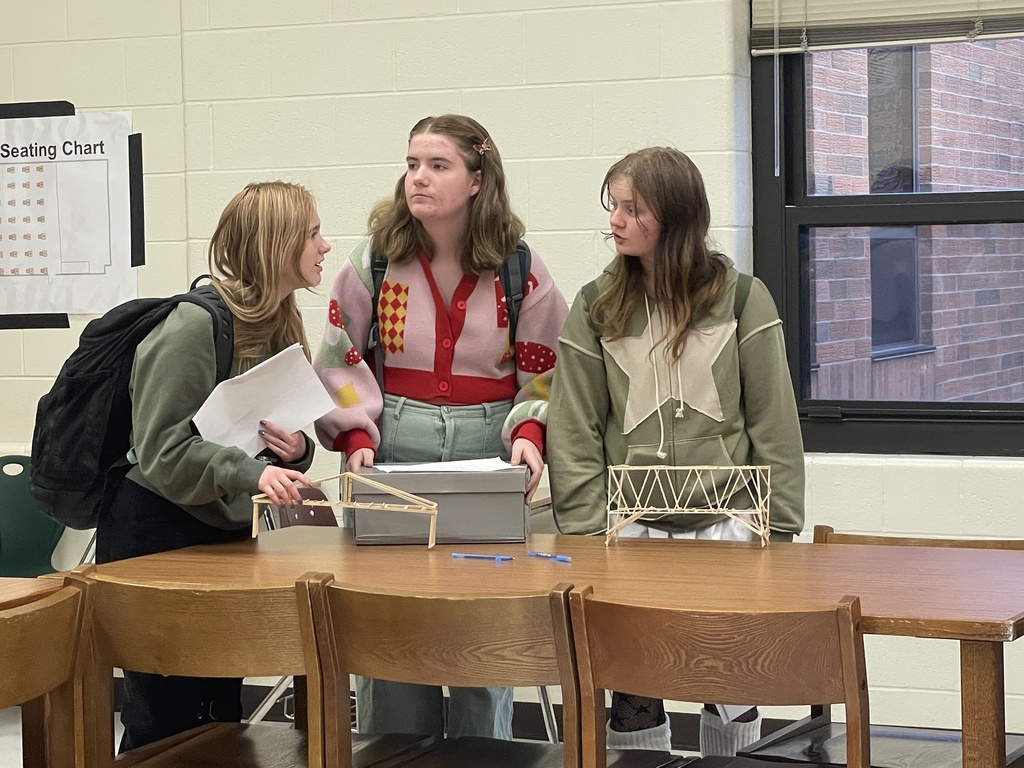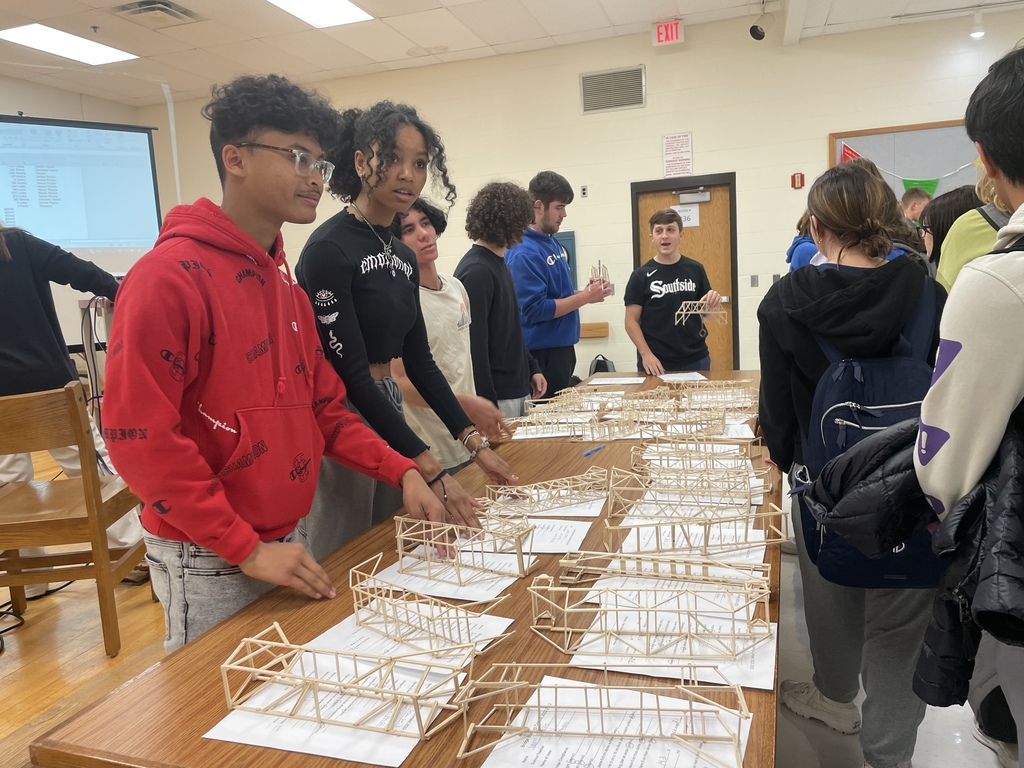 LWW students made their final trip of the year to Ascension St. Joseph's in Joliet for the Anatomy and Physiology Medical class! Students showed their appreciation by writing thank you cards to the hospital staff who supported them throughout their experience.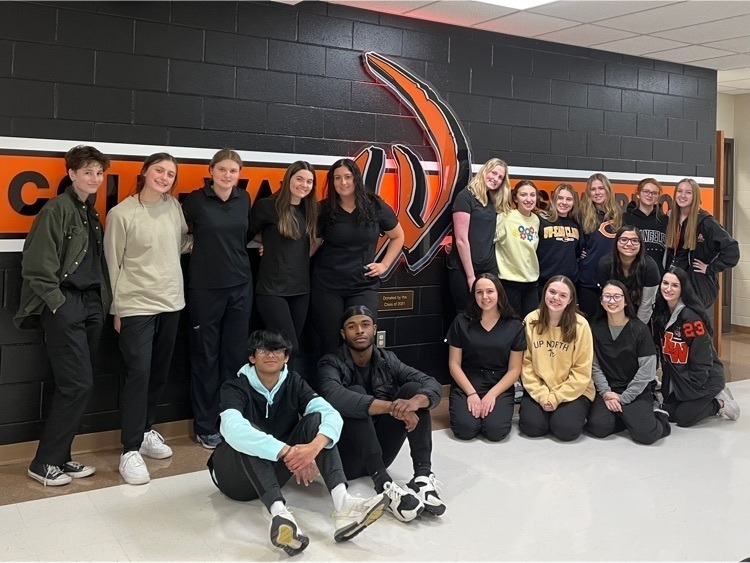 Lincoln-Way East Key Club students went to Smith Crossing Senior Living to pair up with residents in a bean bag tournament! The residents and students were very excited to get together again for a fun day of friendly competition!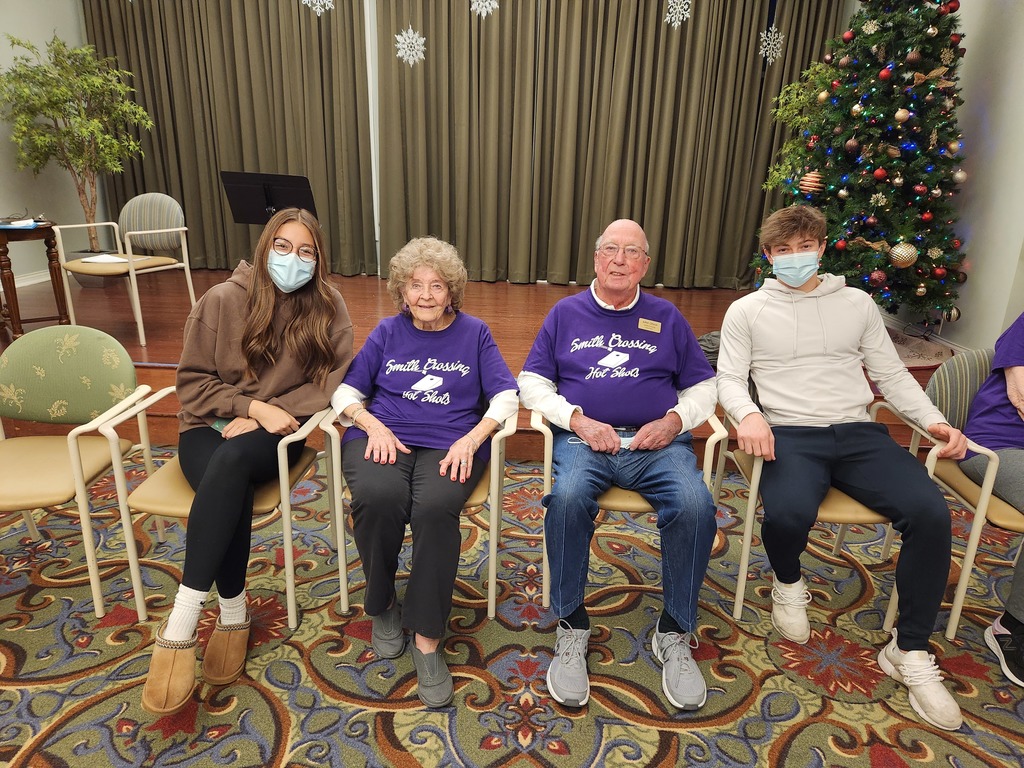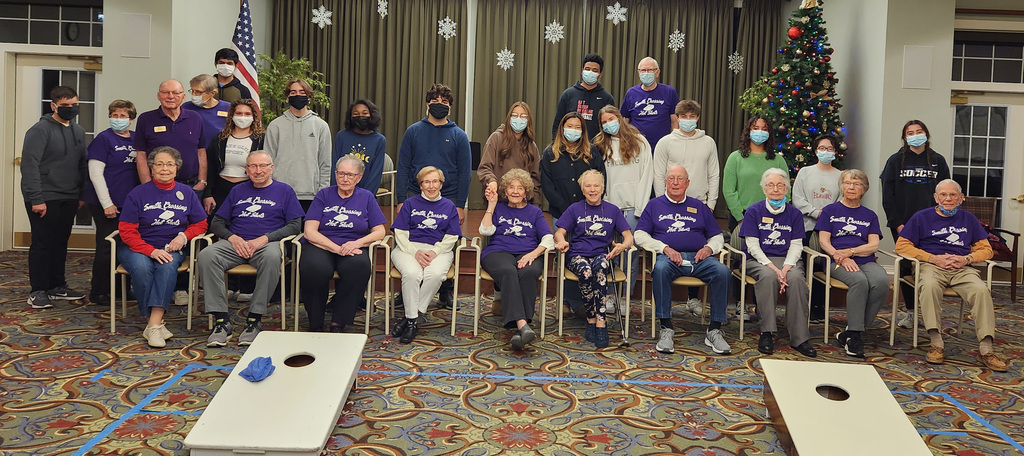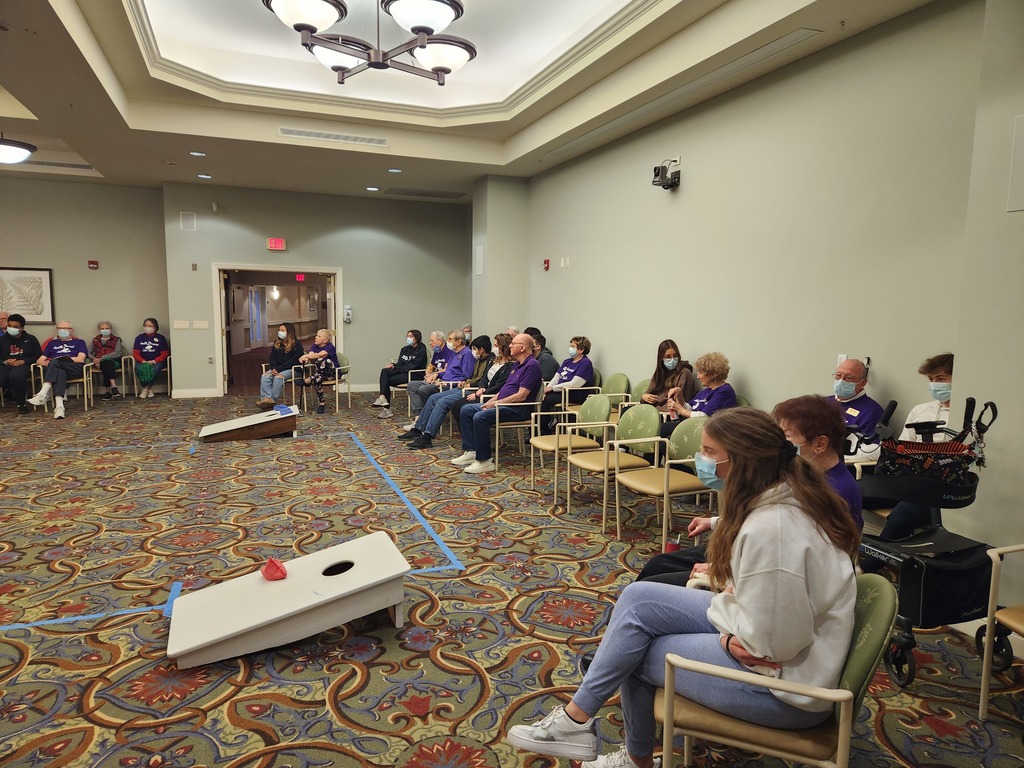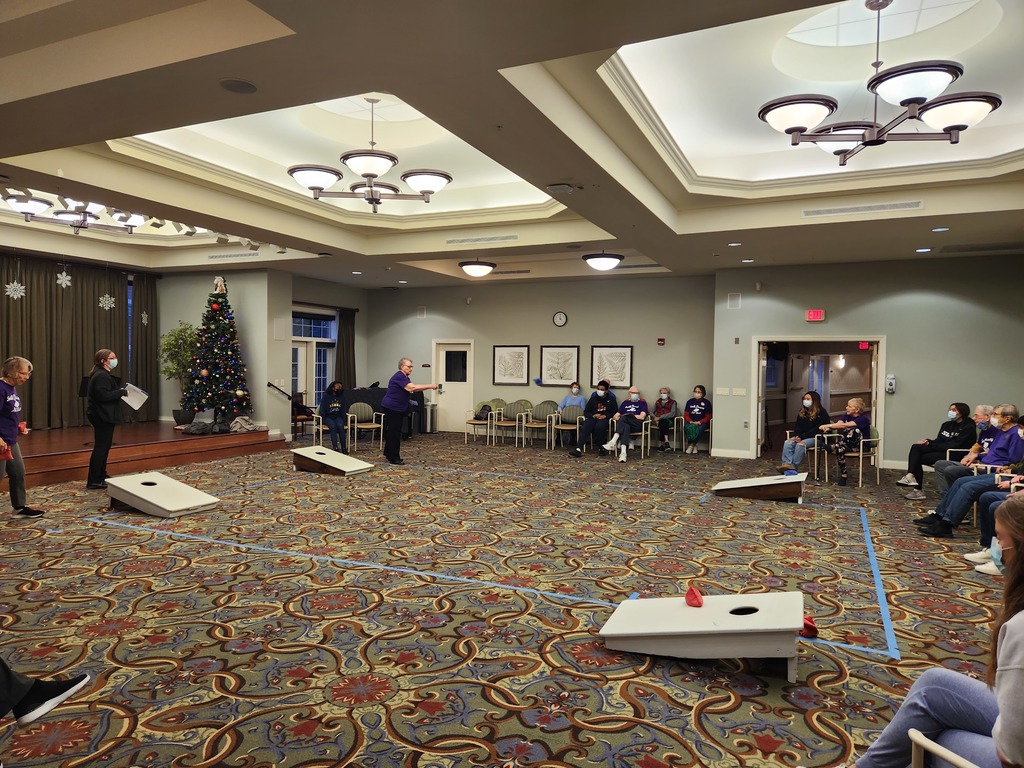 Lincoln-Way East students heard one of three presentations during their advisory period yesterday! Freshmen learned about study strategies for finals, sophomores and juniors attended a presentation on elective choices for next year, and seniors heard information on scholarship applications.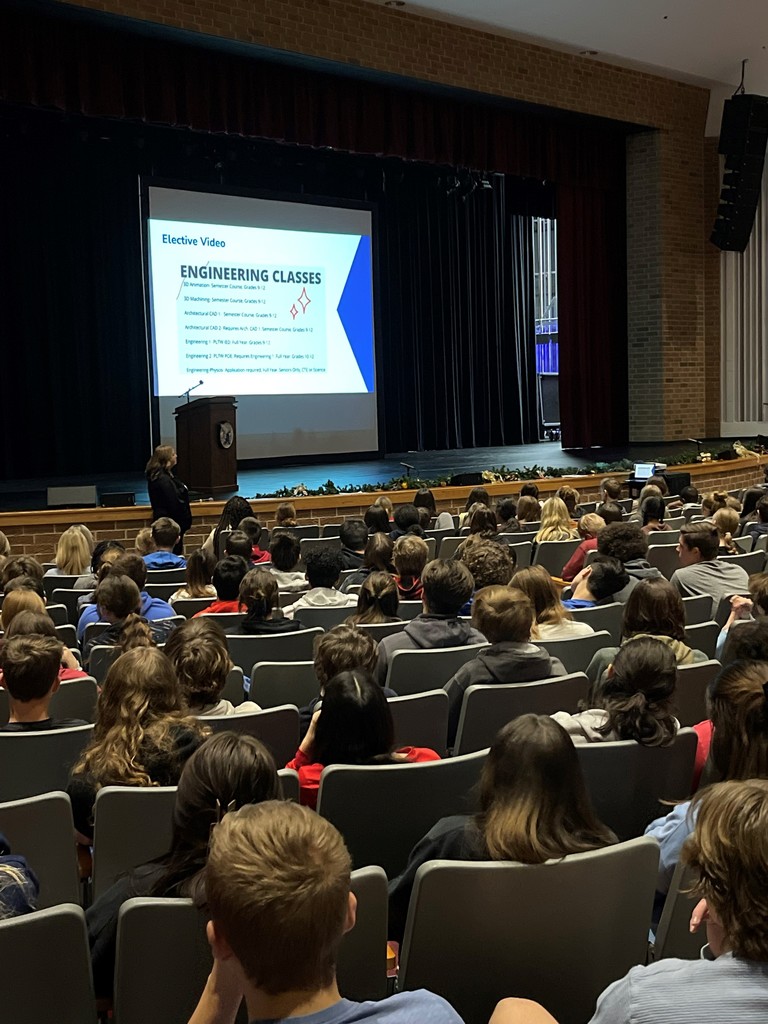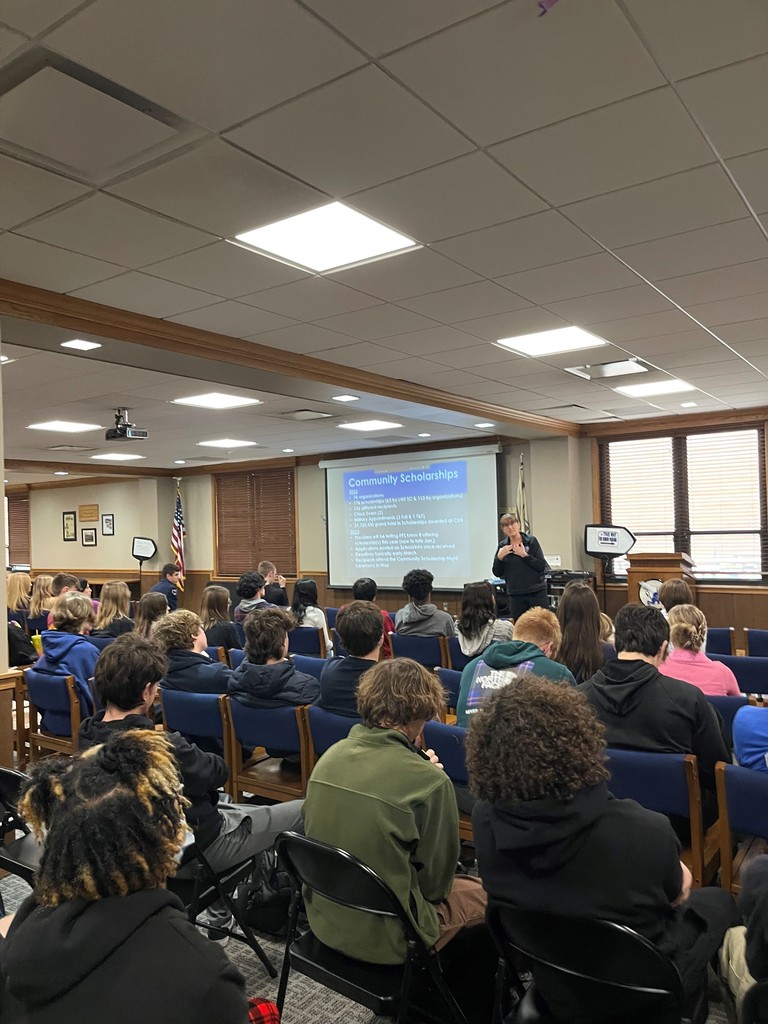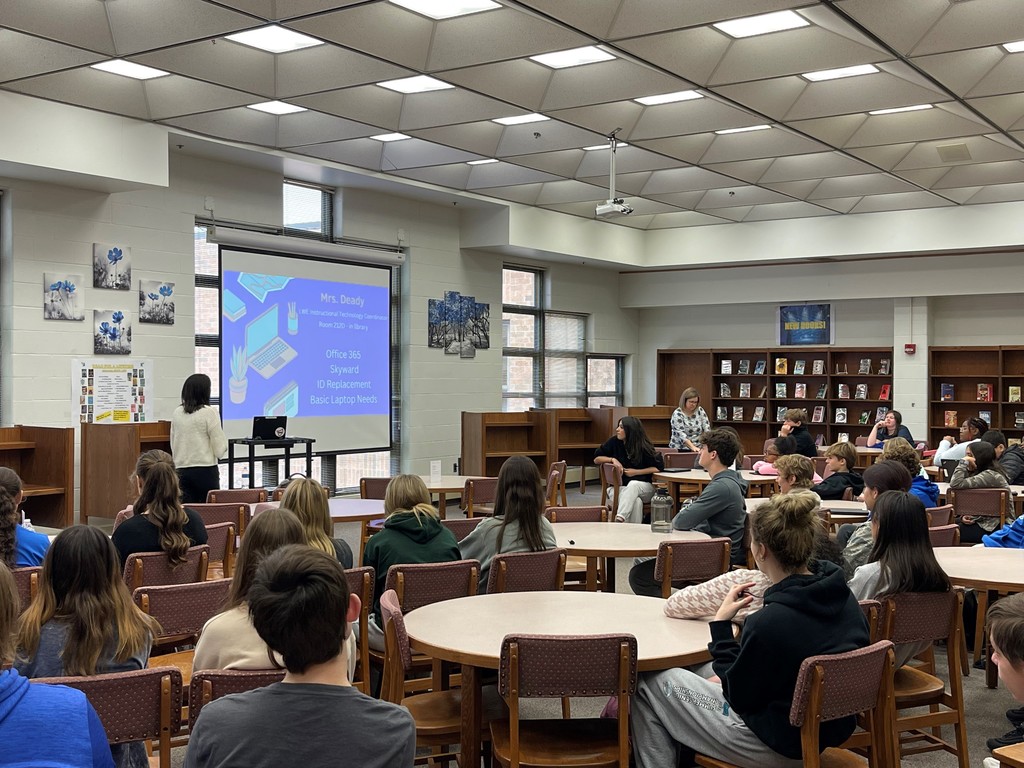 Yesterday was another great day of competition for our Special Olympics Bowling teams!